Koop International signed contract Abu Sukhayr Barrage in Iraq
Posted on

10 November 2011

in News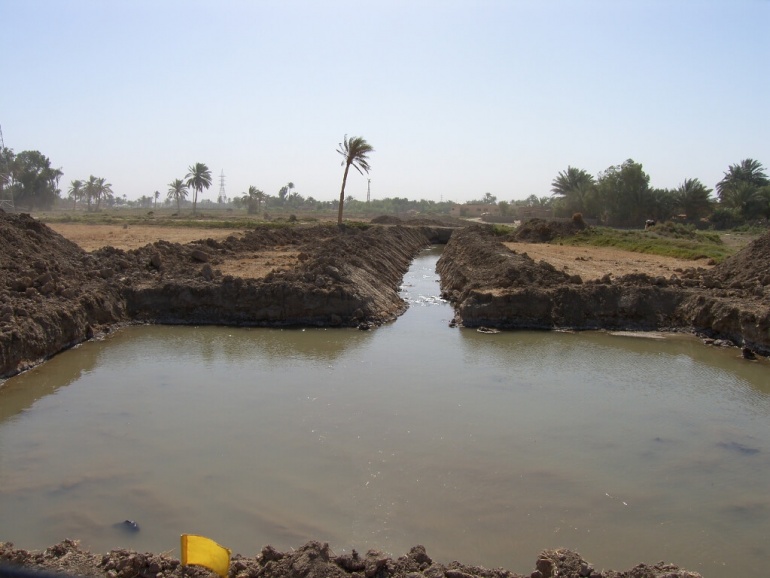 On the 19th of September 2011 Koop International formalized the agreement for the construction of the Abu-Sukhayr Barrage. The agreement for this project was signed by Mr. Frank Oude Nijhuis, General Director of Koop International and Mr. Faisal, General Director for Dams & Reservoirs. The Iraqi Minister of Water Resources, Mr. Mohanad Salman Al-Sady and the Ambassador for the Netherlands, Mr. Jeroen Roodenburg, were present during this event.
There was extensive covering of this, also for Iraq, special event on the national TV and printed press. This new cooperation is generally viewed as a beginning of future cooperation between Iraqi Government annd Dutch companies.
Koop International BV is a daugther company of Koop Bronbemaling BV, a Dutch company renowned in the field of dewatering and groundwater control. Both companies operate under Koop Watermanagement Holding BV.
Koop International BV is responsible within Koop Watermanagement for specialized tasks in the field of watermanagement in often distant countries. Koop International BV acts as a Contractor and/or Consultant, independently or in cooperation with Dutch or other European partners. Our company philosophy is "Combining Knowledge is our Strength".
The Abu-Sukhayr Barrage project involves the construction of a dam and lock complex in the River Euphrates. This complex will be constructed for the purpose of irrigation of the surrounding region. The project involves the construction of a dam with seven valves, a lock for future shipping and the neccessary groundwork for the newly excavated river course.
Some data on the work to be performed:
– Concrete Works; 90.000m3
– Steel valves and Stop Logs; 7 pieces
– Necessary Earth works; approximately 1.2 million m3
– Dewatering work
– Company buildings
Contract value is approximately $ 54.000.000.
Koop International BV has spent the last two years canvassing in Iraq. Via a prequalification Koop has been invited by the ministry to register for this project. During this process we have been assisted and advised by various business partners such as:
– Janssen Venneboer BV from Wijhe has given us advice with regard to the engineering of valves and gates.
– Temmink Groep from Oldenzaal for the engineering.
– Jacbo GmbH Schüttford for foundation techniques.
– Koop Bronbemaling BV from Oldenzaal for the dewatering works.
The employers of our office in Bagdad are under the supervision of Mr. Dalou. Besides the mentioned parties we have been helped by local companies with whom we have long lasting relations. Approximately eight specialist from the Netherlands and surrounding countries will organize and guide the work during Construction.
Through the many conversations with the relevant governmental organizations we feel that we are welcomed with our Know How of Watermanagement. Our courage in tackling this challenge is greatly appreciated. From our side we can state that we and our partners gladly accept this challenge. As the Arabs say "Inshallah".