Koop International signs a contract for Dam Protection in Diyala
Posted on

11 July 2018

in News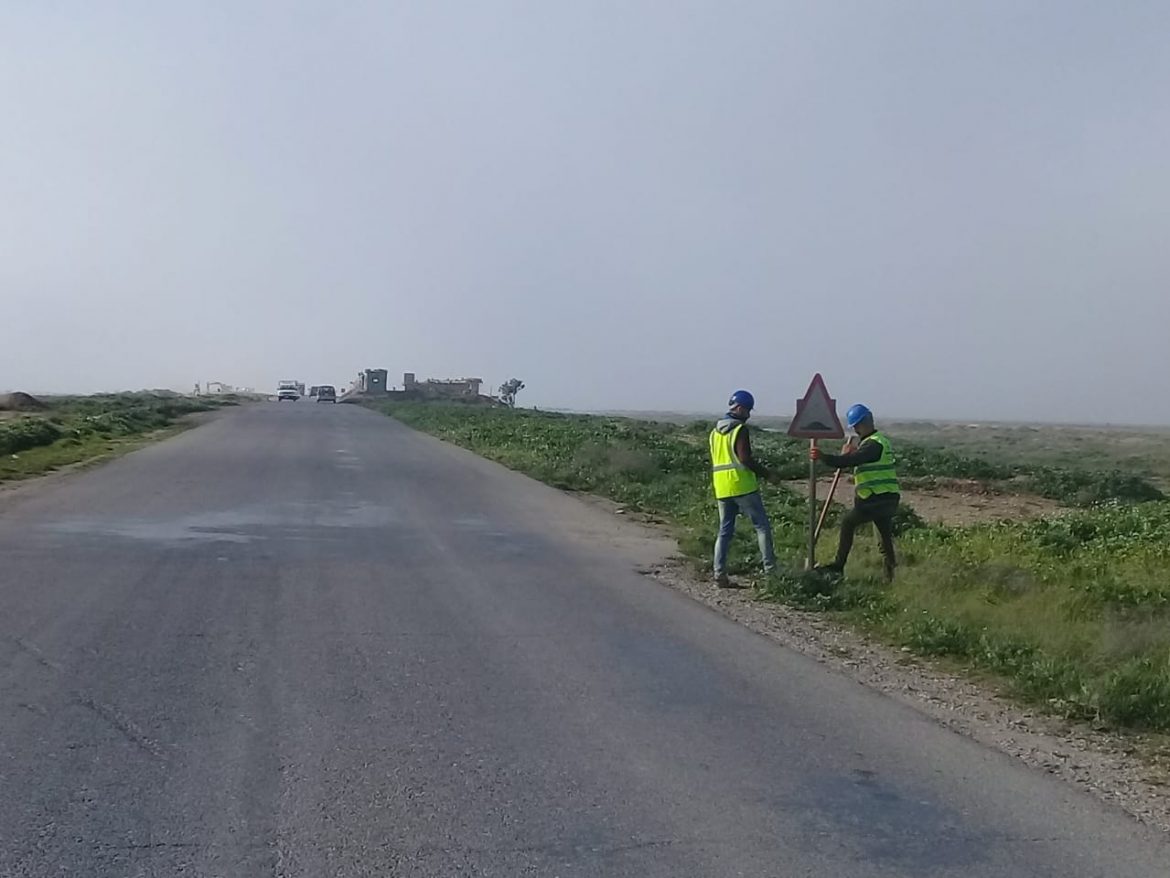 In the end of July 2018, Koop International signed a contract for installing a Protection System on the both side of a large dam in Iraq. The works consist of fortifying the sides with a patented 'Concrete Mattress' over the length of the dam.
About Hemrren
Hemrren Dam was constructed in the early 1980s, creating Lake Hemrren. Inflows originate primarily from the Wand River in Iran and runoff from Iraq is only generated during the rainy season.
Lake Hemrren is a reservoir lake that covers a surface area of 80 km2, has an average depth of 8 meters. Lake Hemrren boasts a total water volume of 0.63 km3, and has a total shore line of 76 kilometers (47 miles).
The lake, which sits at an elevation of 100 meters, drains a watershed that covers 29,745 km2 and has a residence time of 27 days. The dam aims to regulate the course of the Wand River and control the floods and is one of the sources of irrigation water insurance for more than a quarter of a million hectares in Iraq. It also provides 50 megawatts of power. Highway-4 is a road which extends from Kirkuk to Sa'Diyah in Diyala. It passes through the lake Hemrren over an embankment dam.
The dam consists of man-made earth dam with a clay core and a gravel crust crossing Hemrren Lake. Construction was completed on 2009 with heights ranging from 10.0m to 4.0m (average height =8.00m). Embankment total length is 6,300m, of which about 4,250m crossing the lake.
There is a reinforced concrete bridge located within the embankment. The concrete bridge foundations are supported by reinforced bored piles. The side slopes were covered with gravel and boulders as a finish surface. Original embankment design was based on an operating water level of (+104.00). The existing road levels range from (+105.67 to +108.50). (All levels are above MSL).
The total storage area of Hemrren Lake is 2.06 billion cubic meters, with a level of +104.00 meters. In 2008, Lake Hemrren lost about 80% of its capacity due to the damming of the Wand River in Iran. Due to high wind, wave action and water drop down the side slopes of the embankment was eroded over the life time of the embankment. Also, a grown of plants was also notice. These cases became a major risk to the road safety intersecting Hemrren Dam reservoir.